Select your bundle
Skincare Made
In America

FREE Shipping
On All Orders

Money-Back Guarantee
How It Works
WUSH's foldable nozzle connects to a soft, antimicrobial irrigiation tip that fits comfortably in your ear. With the press of a button, WUSH generates a massaging tripe jet stream of water that gently removes wax build-up and flushes it away.
About
Instead of compacting the wax with a cotton swab, Wush safely and effectively removes wax with a gentle massaging triple spray of water that is directed not down the middle but at the sides of the ear canal. Wush has three water pressure settings, one and two for comforting ear maintenance and three for compacted wax.
What It Includes
(1) WUSH Ear Cleaner
(6) Soft Antimicrobial Reusable Tips
(1) USB Cable
(1) Catch Cup
Features & Benefits
Say Goodbye To Cotton Swabs & Wax Build-Up
Easy To Use - Just Fill With Warm Water And Press To Spray
Safe & Effective – Gently Removes Wax Build-Up With A Massaging Stream Of Water
Triple Spray Design – Water Is Directed Towards Walls Of Ear Canal To Loosen And Clear Ear Wax
3 Pressure Settings – Customize Your Cleaning From Daily Maintenance To Clearing Compacted Wax
6 Soft Silicone Antimicrobial Tips – Reusable Irrigation Tips Are Comfortable & Resistant To Bacteria
Water Resistant – Great For Use In The Shower
Compact – Foldable Nozzle Stores Small When Not In Use
Non-Slip - Rubberized Finish On Entire Unit
Rechargeable – Lithium Ion Battery Complete With USB Cable
Catch Cup Included – For Use At Sink Or Outside Of The Shower
Customer Reviews
Customer Reviews
Write a Review
Ask a Question
Wush Ear Cleaner Exceeds expectation
The Wush Ear Cleaner exceeded expectation on the craftsmanship of the unit - works as advertised - noticeable hearing difference from use of the unit and am pleased with my purchase.
06/28/2022
Jaime R.

United States
Ear flush
Sorry but terrible. Not enough capacity in water tank. And the pressure is not high enough. Didn't work.
06/28/2022
Anthony K.

United States
Great product if you like having water trapped in your ears all day long
This product is the worst it doesn't really clean your ears but more gets them filled with water so you can get a ear infection later. I returned it after two days of using it.
06/21/2022
Melissa E.

United States
Epic
Works great and I can feel that my ear is way cleaner. Amazing product
06/20/2022
William S.

United States
Just tried it!
Funny, how pleasant it feels. It does a great job cleaning out ear wax. As a side benefit, I was having a noticeable increase in tinnitus to the point I was about to go to my ENT. After using this, the tinnitus is significantly reduced.
06/20/2022
Daniel G.

United States
Works great
I really like the product, works great. Can't really find anything to complain about.
06/20/2022
Basilios H.

United States
Wish Ear Cleaner
Awesome item, easy to use and does the job. Only wish it were a bit smaller.
06/17/2022
Kary H.

United States
Wish Ear Cleaner
So far it's been very good . I'm very happy with the product so far.
04/18/2022
Christian R.

United States
Easy to use and does as advertised
So far I have nothing negative to say. It's easy to use and simple to clean. I'm happy with this purchase.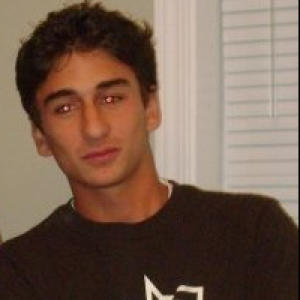 T
03/31/2022
Tripp

United States
FREE SHIPPING

ON ALL US ORDERS

30-DAY

Money-Back Guarantee

100%

Safe & Secure Checkout