Made In
America

FREE Shipping
On All Orders

Money-Back Guarantee
What is your return policy?
We truly believe our products are the best out there, and we fully stand by their quality. If for some reason you don't feel the same way, email support@blackwolfnation.com. If you are not satisfied, you may return the products within 30 days of delivery. We will not accept them after this window. We do not provide shipping labels.
Here is the complete list of ingredients that give the product it's look, feel, and other added benefits:
Water, Sodium Laureth Sulfate, Cocamidopropyl Betaine, Lauryl Glucoside, PEG8, Salicylic Acid, Polysorbate 80, Fragrance, Propylene Glycol Charcoal Powder, Cucumis Sativus Fruit Extract, Glycerin, Glycol Distearate, Sodium Hydroxide, Cocamide MEA, Laureth-10, Disodium EDTA, Propylene Glycol Laurate.
Here is the complete list of ingredients that give the product it's look, texture, quick absorb functionality, and other added benefits:
Water (Aqua), Glycerin, Caprylyl Methicone, Cyclopentasi- loxane, Caprylic/Capric Triglyceride, Caffeine, Butylene Glycol, Sodium Ascorbyl Phosphate, Tocopherol Acetate, Xylitylglucoside, Anhydroxylitol, Xylitol, Aloe Barbadensis Leaf Juice, Coenochloris Signiensis Extract, Maltodextrin, Rubus Chamaemorus Fruit Extract, Dimethicone, Menthyl Lactate, PEG-12 Dimethicone/PPG-20 Crosspolymer, Aphanizomenon Flos-Aquae Extract, Lecithin, Hydrogenated Starch Hydrolysate, Glyceryl Polyacrylate, Caprylyl Glycol, Glyceryl Stearate, Cetearyl Alcohol, Stearic Acid, Hydroxyethyl Acrylate/Sodium Acryloyldimethyl Taurate Copolymer, Sodium Polyacrylate, Ethylhexylglycerin, Phenoxyethanol, Blue 1, Fragrance.
Customer Reviews
Customer Reviews
Write a Review
Ask a Question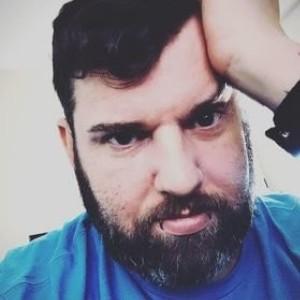 ML
12/04/2021
Marty L.

United States
What has this been my whole life!?
I'm not one of those spokesman type of people. I don't gush over products. These products though. Sheesh. I've never used a brand that made me feel as good as BlackWoof does. I look forward too the new delivery. My wife loves the way I smell. I can't wait for new products to come out!!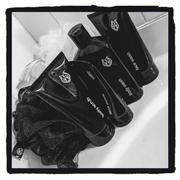 11/25/2021
Douglas M.

United States
Happy to be part of the Pack!
This product makes me want to Howl at the Moon! My morning routine is elevated now that I use Black Wolf products for men. Utilizing some of the best botanicals to nourish and enrich the skin, Black Wolf knows how to deliver!
10/21/2021
Chrystian C.

United States
Love It!
Love their smell and texture on the skin.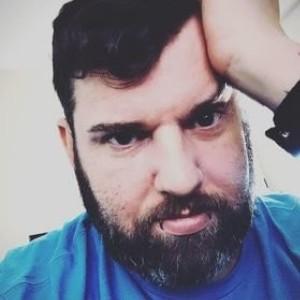 ML
10/04/2021
Marty L.

United States
Probably the best I've used
Amazing product? Check Great customer service? Check BlackWolf may be the best product I've used. The clean I feel after using this setup is unlike anything. I feel so light. I don't feel like I've plastered a bunch of stuff on my face. Highly recommend.
09/29/2021
Anthony M.

United States
Skin Improvement
I rate the products a 5 star I've seen tremendous improvement of my skin it even feels smoother and more moisturized.
09/28/2021
Daniel H.

United States
Great
I love the products.just amazing
09/26/2021
Oton M.

United States
Better than Lumin
I've been searching years for a proper face wash and scrub that actually works. Black wolf has proven its cause. I've used expensive name brands before with almost zero to little effectiveness. And this product is unbelievable. Not what I was expecting. Worth every cent.
09/24/2021
Paul C.

United States
Great product Super cool company
Products work great very different from lumin but about the same quality but starter kits way more and comes with a sweet bag
09/23/2021
Amir K.

United States
Smells Great
Smells really good. Face scrub seems really effective. Only need to use a little it lathers a lot.
09/17/2021
Chester S.

United States
amazing products
I have tried several companies as I have oily skin and their products made my face even oilier. Yours does not my face feels great throughout the day. Thanks a new permanent customer.
FREE GIFT

ON ALL US ORDERS OVER $50

30-DAY

Money-Back Guarantee

100%

Safe & Secure Checkout