Skincare Made
In America

FREE Shipping
On All Orders Over $50

Money-Back Guarantee
Black Wolf's Charcoal Body Wash
Hunting for the best men's charcoal body wash? Consider your search complete. Black Wolf's charcoal body wash is packed with high-quality ingredients to make your skin look and feel amazing all day, every day.
With notes of blue sage and citrus, you're going to smell just as good as you look. For an added boost, add our charcoal face wash to your bathroom routine -- your skin will thank you.
Learn More on our Blog:
How it Works
Using the power of charcoal and salicylic acid, Black Wolf body wash removes toxins and impurities from the skin to make stubborn acne breakouts a thing of the past.
Features & Benefits
Clears breakouts
Cleanses oil + dirt
Fights body odor
Powered by salicylic acid & charcoal
Cucumber derived formula
Size: 10 oz / 295 ml
What it's in it:
Here is the complete list of ingredients that give the charcoal body wash it's look, feel, and other added benefits:
Water, Sodium Laureth Sulfate, Cocamidopropyl Betaine, Lauryl Glucoside, PEG8, Salicylic Acid, Polysorbate 80, Fragrance, Propylene Glycol Charcoal Powder, Cucumis Sativus Fruit Extract, Glycerin, Glycol Distearate, Sodium Hydroxide, Cocamide MEA, Laureth-10, Disodium EDTA, Propylene Glycol Laurate.
Customer Reviews
Customer Reviews
Write a Review
Ask a Question
Shower Standard
This is the household favorite body wash. I buy this on auto ship for the man of the house but I use it too. Smells great. Leaves your skin clean not dry. Keeps skin clear and works on dirt and impurities. Keeps acne at bay. Great for all skin types. Psssst. I am a woman and I love it. Probably shouldn't tell him I sneak it multiple times a week ❤️ A little goes a long way it isn't full of fillers and chemicals. Love it.
07/26/2022
Cameron C.

United States
Plenty to last
I used to buy the smaller bottles of body wash and would run out within a month. This stuff will last me longer.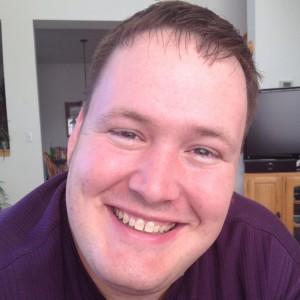 CH
07/15/2022
Curtis H.

United States
Great Product, liter bottle could use a tweak.
I really like the body wash. Works well for me. Doesn't clear all acne but it helps. The new liter bottle could use a tweak to make the spring in the pump a bit stronger. One pump doesn't cut it as far as dispensing enough wash but the pump doesn't return fast so I end up having to help it out which can tend to losing some product or tipping the bottle over. The Herbal Essence shampoo pump is on a bottle that I've previously used to put my BlackWolf in and it works better than this one.
07/13/2022
Maximilian T.

United States
Smells Good & Cleans Well
It's a good product that works so I'm happy.
06/17/2022
William C.

United States
Love it
Fantastic! This larger size will last a while, making me happy.
06/04/2022
Robert V.

United States
I love it
It's a great body soap to use. Especially if you're trying to prevent and get rid of acne. It's terrific.
06/03/2022
Bernie F.

United States
Great Stuff! Liter container is the best!
I'm a repeat customer & this liter container is Very handy!
06/02/2022
Brad C.

United States
FINALLY a larger bottle!
Love it! Glad it came both in a larger bottle and with a pump!
05/26/2022
Ryan F.

United States
Best customer service reps
My body wash came half empty from leaking all over the box. After emailing figuring I wouldn't be hearing back, the customer service reps were amazing and super fast. I knew there was a reason I kept coming back to y'all! Shout out to Demi for being so fast, polite and helpful!
FREE SHIPPING

ON ALL US ORDERS OVER $50

30-DAY

Money-Back Guarantee

100%

Safe & Secure Checkout